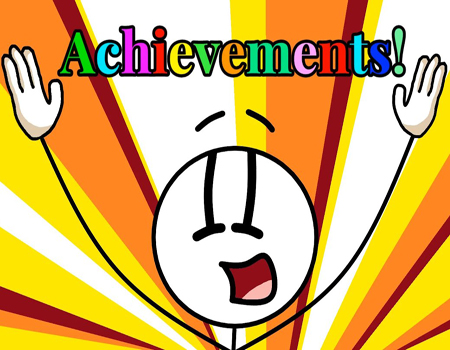 It's great when there are achievements in a game. They give us a sense of accomplishment and make us return to the same level or mission over and over again in order to collect all achievements that are only available. And that also refers to The Henry Stickmin Collection. There are plenty of those to earn in every mission, you just have to know where to look!
For instance, in Breaking the Bank, you can get an achievement for collecting all bioses and another one for getting all the fails. To understand whether you completed all of them, click on the map – it will show you where you missed one. So you see, failing isn't so bad in this game after all! Some achievements are rather unexpected. In Escaping the Prison, you can earn one for collecting five doughnuts. It would seem like the last thing you would want to do in a situation like that. But it can send you off your direct path and get you into all sorts of wild outcomes, just what we like about Henry Stickmin.
In Stearling the Diamond, you will earn achievements for using Jumble Hoppers and the teleport. Of course, that will result in some sudden consequences, but your achievement list will be refilled with a new one. You can also expand it by collecting 40 pieces of art in the gallery.
The most complicated achievements are waiting for you in the mission Infiltrating the Airship. You will have to use all kinds of devices and gadgets for them. For instance, fly on a canon ball, control a mechanical robot and use an earplug, climb through the vent using a grapple gun and so on. In Fleeing the Complex, you will have to collect Gmen and click on Bruno. Completing the Mission will mainly deal with getting various endings. You will be flying on jetpacks and picking locks with a magical spell. And finally, you will be toying with the laws of physics breaking them and distorting space and time to get out of another fix.
There are also achievements connected with earning a certain ranking. Hunting for them will help you learn all the ins and outs of the game better, plus it will be fun to experience another variation of events every time. And there are no shortage of them in the Henry Stickmin Collection! Embark on another mad adventure right now and see what comes out of it!